09.02. It snowed on Juppy today. I was for taking him to work but I think his nose was out of joint about the Multipla getting attention and decided to lock one of his front brakes on so I had to take the Coupe. I'll free them up tomorrow.
17/03. Right, been putting this off long enough now and as I want to use Juppy this year for the shows it's time I sorted out the wheels. I want to go back to painted steel wheels rather than the wheel trims so off the wheels came this morning.
Wheels were in a bit of a state so I had to rub them down using a wire wheel on the drill.
Once all the rubbing down was sorted I got a coat of zinc primer on and then 2 coats of proper primer.
And while the wheels were drying I took the opportunity to paint the rear hubs. I might buy a new set of front calipers as they are cheap and would look nice. I'll see how I get on.
20/03. Got the wheels finished but I realised I had no centre caps! didn't even have a clue were to go to get them. However Allen and Jon, 2 friends from the Fiatforum, a great comunity dedicated to all things Fiat, came to the rescue straight away and sent me me a set over. "Thank you guys".
I got them on and although Juppy's not been cleaned up yet, he's now looking the way I want him. Iv'e only a few silly things to sort now and Juppys ready for this years shows.
04/04. Since I'm trying to get Juppy looking his best for this years shows, I've decided to tidy up as much of the engine bay as I can get at without taking the engine out. In the photo I've already given the rocker cover a coat of paint.
08/04. Took the electric fan out to give it a good cleaning and a repaint. Unfortunately I never took a photo of it before cleaning.
11/04. After a bit of polish and a few things painted I think I've got Juppy's engine bay as good as I'm going to get it without taking the engine out. As I said above, once I get some of the other cars sorted I plan to do just that. Oh and I bought paint for the front panel as you can see it's letting the car down. I hope to sort this by the end of the week.
12/04. With the engine bay now completed it's time to start on the underneath. And after using Juppy most of the winter he is definately in need of a bit of attention in this area.
Out with the scraper and a good wire brush to get as much of the old stone guard off as possible. Things aren't as bad as they look!
16/04. The weather was warm today so I took the chance to get the front panel ready for painting. Rubbed down the iffy areas and treated them with rust eater first.
Next everything taped up to prevent overspray.
After 2 coats of zinc primer and 2 coats of standard primer the panels ready for paint. It's going to be water base so I hope the colour matches.
19/04. It was very warm today so I was able to get the front panel painted. I always worry about drying time with the water based paint but it dried very quickly. I'm glad I got the panel done because it was the one thing that was letting the car down.
Since I had spare primer left over I used it on the jack.
And got it finished to.
The sound deadening felt under the bonnet was looking a bit tired so I got stuck into it with a bottle of stuff you use for the bumpers. It has a black pigment in it and seemed to work a treat.
After. Oh and the bonnet inside was cleaned at his point to.
And I got the underneath finished to. As you can see I painted the rear axle, suspension and the shocks got a new lick of paint to.
21/04. Finished tidying the front suspension today.
Underneathe the front all now done. At some point I'll take the sump protector off and straighten it.
25/04. I think I'm finally finished and Juppy is looking the best I've seen him in a very long time. The only thing really left is I'd like to try to track down an original radio as I think it would be a lovely finishing touch.
04/05. I've been itching to get Juppy out to a show to see how he would be welcomed and there was one at Dundrod on today. The weather wasn't great and it wasn't a big show but he had a few people having a nosey. He actually looks a bit lost in the photo.
06/05. This came up on Ebay and I couldn't say no to it. It's an instruction plate that goes inside the car on how to oerate the 4wd. I know it's for a Sisley but couldn't pass it up as I think it will suit the car.
30/05. Juppy's new fuel pump arrived this morning. I hope to get him back on the road during the week.
02/06. Got the pump and Juppy started straight away. Juppy also hit another milestone today.
05/06. Ok I've decided to try to sort the soft brake pedal out for once and for all. Firstly I drained all the brake fluid out as I'm going to replace it with dot 5.
I then replaced the rear brake cylinders with smaller diameter ones. this should help the pedal a little. I still wasn't getting a decent brake. Then I sat down and read through an old Fiat Panda dealer workshop manual only to discover that there is an adjuster inside the servo which lets you extend the pedal. So the master cylinder has to be taken off the servo first. It's only held on with 2 13mm nuts. You have to pull the master away from the servo so be careful you don't pull the brake pipes enough that you bend them. You don't need to drain the brake fluid by the way. Once the servo centre is exposed you can see the adjuster in the middle. See photo below.
The adjuster just pulls out as it is just held in with a rubber diaphram. Again you need to be gentle pulling it out.
The adjuster will probably be ceased solid, I had to use a little heat on the 8mm nut end to get it to release. Needless to say take your time freeing it up as the last thing you want to do is ring the nut off.
Once lose I extended it a few turns and trial fitted to see if it worked. Once I screwed the master cylinder on the front brakes locked and the pedal was rock hard. So I took my time and kept adjusting the nut a turn at a time, yes you do need to take the master cylinder off each time but believe me it's well worth it because you end up with a great pedal. I could have saved myself a lot of trouble if I'd realised I could do this a while back. It's done now, took about 30 minutes and for the first time ever Juppy has a decent brake.
13/06. It was off today to the Ballymena fest show and shine show. Juppy pulled the 500 with no problems at all, cruising at 50 mph happily. When I arrived and got the cars sorted it actually wasn't long before interest gathered.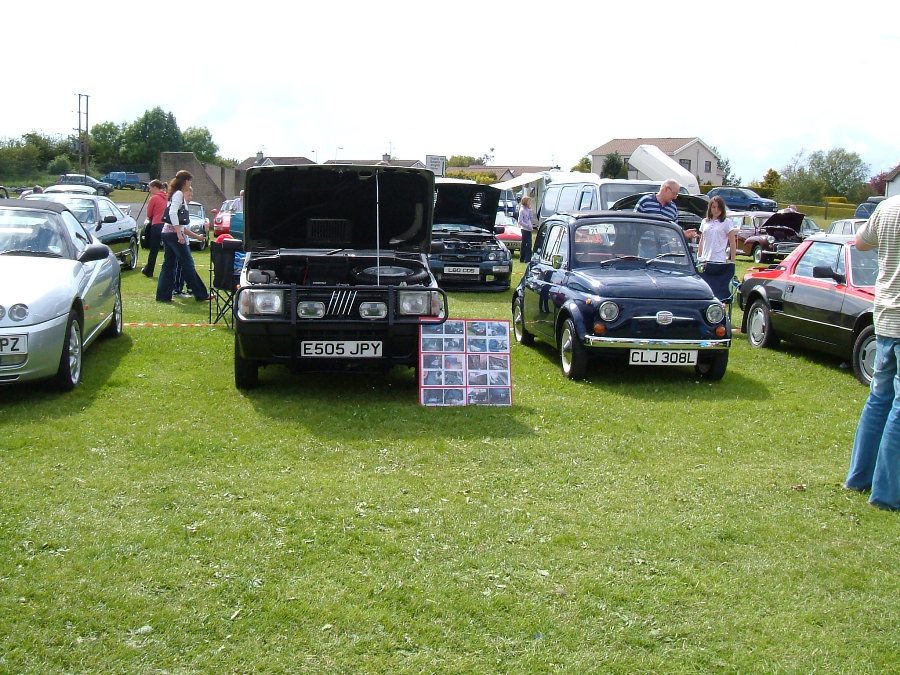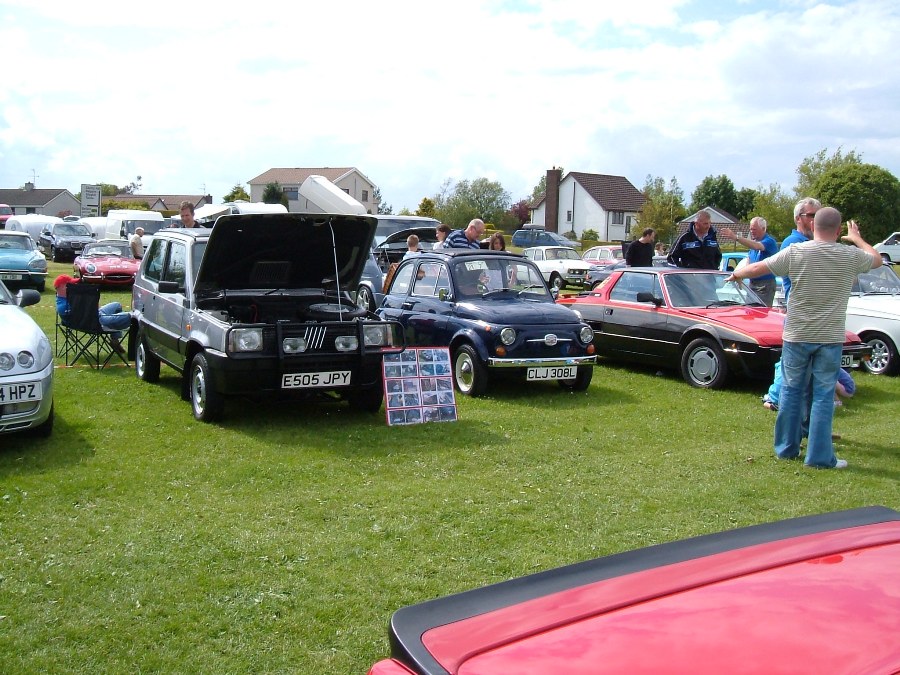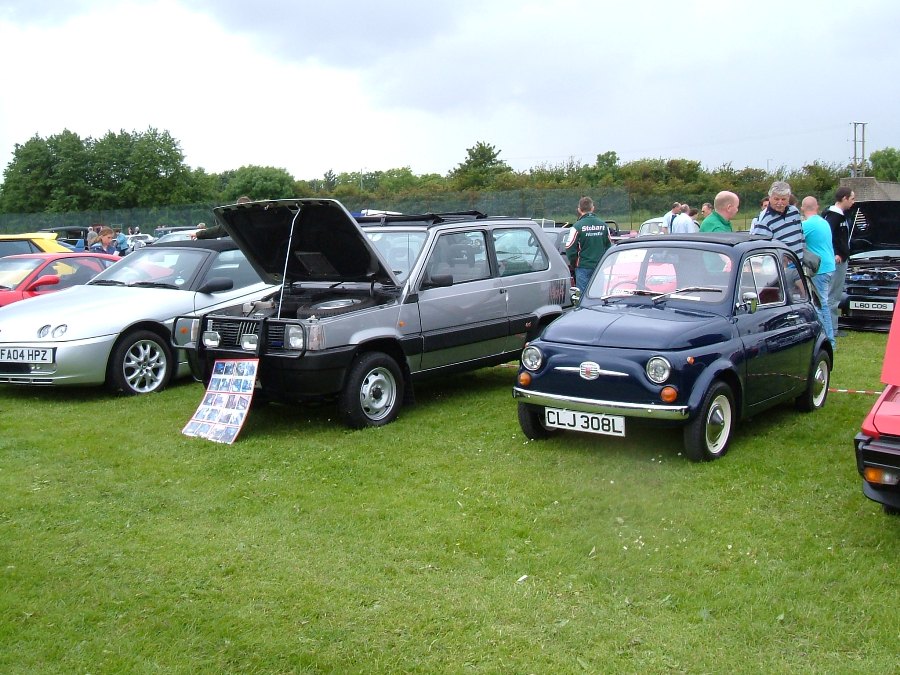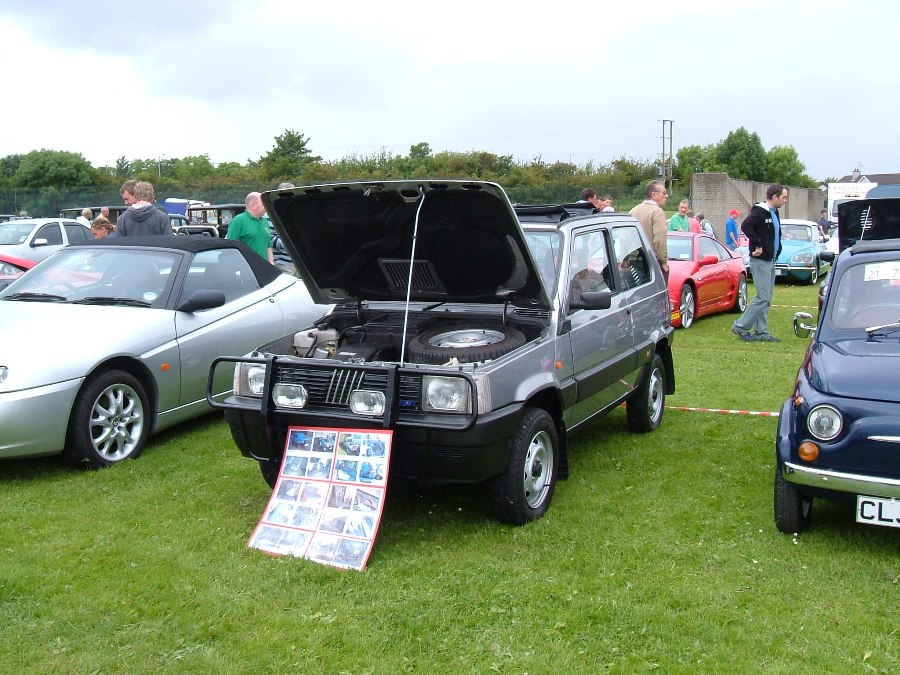 I was taken by surprise at the amount of interest people had in Juppy throughout the day but that was nothing when my amazement when my name was called out to tell me Juppy had came runner in the show and shine group he was in.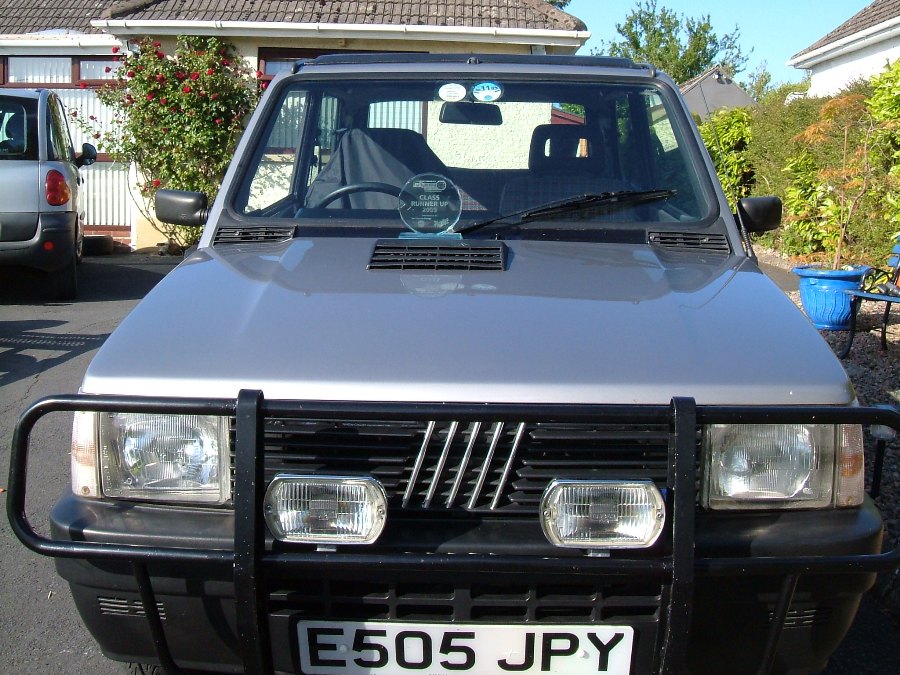 A very proud me. All the work over the past few weeks has paid off. Not bad for a little car used most of the winter and with 111,000 miles under his wheels.